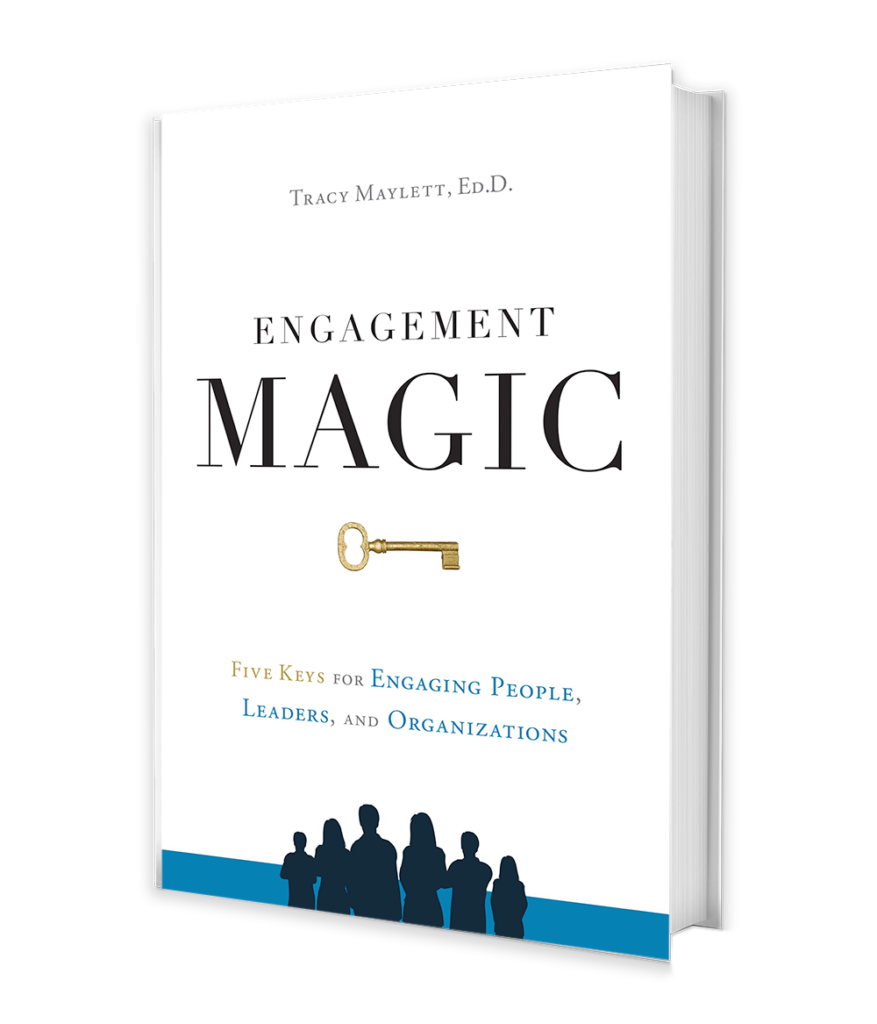 ENGAGEMENT MAGIC:
Five Keys for Engaging People, Leaders, and Organizations
The following is an excerpt from "ENGAGEMENT MAGIC: Five Keys for Engaging People, Leader, and Organizations."
---
In the fall of 2014, we released the book MAGIC: Five Keys to Unlock the Power of Employee Engagement. But the book didn't start there; it began nearly twenty years prior, as our organization, DecisionWise, conducted our first employee engagement survey.
At that time, the concept of "employee engagement" was largely unknown. Companies had just begun to understand the idea of employee satisfaction and the notion maybe, just maybe, the employee experience had some impact on the bottom line. If it truly did impact the bottom line, wouldn't it make sense to measure what employees felt? And thus, the idea of the employee survey began to catch on.
As our firm spent the next decade knee-deep in employee survey administration and data, themes began to emerge. First, it was clear that engagement does impact the bottom line. There is no doubt that organizations with higher levels of employee engagement tend to outperform other organizations in financial measures, customer service, employee retention, quality, innovation, and a host of other key performance indicators.
Second, an excellent customer experience (CX) is the direct result of a superlative employee experience (EX). Thus, if an organization wishes to drive customer satisfaction, it has to first start with the employee experience. From this concept, my colleague Matthew Wride and I released the book The Employee Experience: How to Attract Talent, Retain Top Performers, and Drive Results. That book was an instant success and best seller, largely because organizations resonated with the concept that EX = CX.
Third, we discovered that engagement is a competency. This was a monumental find, as it meant that engagement can be learned, practiced, taught, measured, and even expected of employees and managers, and that they can be held accountable for engagement. This also meant that engagement isn't something that's simply felt; it requires action. A feeling without action is just that – a feeling. But feelings aren't results, and organizations aren't hiring people simply to feel. Engagement involves both feeling and acting.
In 2014, our research database was made up of 14 million employee survey responses. Over the past four years, that database had more than doubled to over 32 million survey responses. That's a lot of data! Which brings me to the final point.
With the doubling of the research database, the concepts in the first book – the idea that the keys to employee engagement could be explained by the acronym MAGIC – were validated time and time again, both by research and the practical experience of our clients.
In 2018, DecisionWise finished another chapter in the ongoing journey to understand employee engagement, and brought this updated research to this new book, Engagement MAGIC. Written as an update to the first book, and including these new findings, Engagement MAGIC provides updated case studies, stories, examples, and research. I am confident that you will find these keys as essential in your individual and organizational engagement as our clients have discovered them to be in theirs.