Join DecisionWise at the 2016 Human Resource Association of Central Utah Conference in Provo, UT
March 10, 2016 9 a.m. - 4 p.m.
ABOUT THE CONFERENCE
Learn Tomorrow's Training & Development Trends Today! The HRACU Conference of 2016 brings the training and development industry to life. Each aspect of the industry is covered for every level of practitioner, from CEO to specialist, from dean to student.
At HRACU 2016, join your learning colleagues in Provo, UT, March 10, 2016, to listen to industry experts on topics such as employee engagement, engaging internal and external talent, engaging a multi-generation workforce, and more. Share best practices and insights with others, learn current and future trends, and find out how to apply them on the job to get results.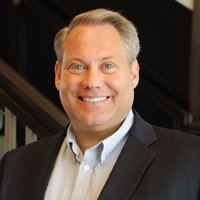 We're proud to announce CEO of DecisionWise, Tracy Maylett, Ed.D. as a featured speaker at the HRACU Conference 2016
Tracy Maylett, Ed.D.
CEO of DecisionWise and Award-winning Author
Tracy's business, coaching, and consulting background extends over a period of two decades and across five continents. With experience in healthcare, technology, retail, government, education, and manufacturing, Tracy has worked on-the-ground with executives and leadership teams in over 30 countries, and has lived in South America. Tracy is the Chief Executive Officer of DecisionWise, and is responsible for guiding the overall strategy of DecisionWise, as well as leading large-scale change efforts for clients throughout the globe.
Dr. Maylett has a passion for leadership development through education, performance feedback, and coaching. He joined DecisionWise as President in 2003, coming from Modus Media International in Boston, where he was Vice President of Organization Effectiveness for a large organization with employees throughout the world. Prior roles have included human resources, training and development, retail management, and business process engineering. He has also worked with various educational institutions, including Brigham Young University, where he currently teaches in the Department of Organization Leadership and Strategy of the Marriott School of Management.
Tracy has a doctorate in Organization Change from Pepperdine University, an M.B.A. from Brigham Young University, and a B.A. in Education from Utah State University. He has also received certification as a Senior Professional of Human Resources (SPHR), as well as earning SHRM-SCP credentials. He is a recognized expert in organization change and feedback, as well as employee engagement and experience, and is the author of numerous professional publications relating to employee engagement, feedback, leadership intelligence, human resources, and change. He is co-author of the book MAGIC: Five Keys to Unlock the Power of Employee Engagement., which was recognized an Axiom Business Book Silver Medalist in the Operations Management Category.
Tracy is a member of the American Psychological Association, Society of Human Resource Management, Academy of Management, and the Association for Talent Development. He served on the Board of Directors for HELP International, an organization empowering people to fight global poverty through sustainable, life-changing development programs.
MAGIC: Five Keys to Unlock the Power of Employee Engagement
Based on the book by the same name, author and DecisionWise CEO, Tracy Maylett, Ed.D., reveals how to leverage the keys of Meaning, Autonomy, Growth, Impact, and Connection (MAGIC) to increase the level of engagement we experience in our jobs. Employees and leaders intuitively know that when we find a place where we can throw ourselves into our work, we are happier, healthier, and produce better results. Yet, most struggle to understand exactly why we engage in some environments, and don't in others. This presentation introduces the five keys of employee engagement and shows how trainers and leaders can help employees achieve higher levels of engagement, as well as how employees can take ownership for their own engagement.
This presentation uses case studies, psychological research, and survey data based on over 14 million employee survey responses across 70 countries to change the way we think about work. The presenter provides actionable advice that will reduce employee attrition, encourage initiative, drive growth and profit, and increase personal engagement in one's work.